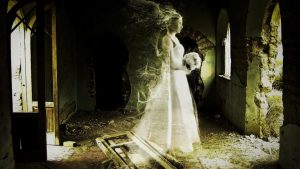 Weddings are wonderful and it is most certainly one of life's main events and can be a complicated affair, just the planning of them causes couples to have some very serious conversation's together and with both sides of the families.
Some issues often discussed:
How many Bridesmaids
Who sits next to old uncle or Auntie and spend all day assisting them
No kids' policy?
Does the member of the family no one speaks to (family black sheep) really have to be invited?
Is he really going to be best man?
Yet all these questions being relevant the most important question is often never discussed and is one really important question which should be talked about before a couple get married but often isn't: the question of what happens when one of them dies.
Couples usually spend the pre-wedding period surfing on a wave of optimism and looking forward to a life of wedded bliss and of course marriage is about a new beginning.
Who wants to think about their future husband or wife dying and put the mockers on the whole day, and yet it is of the utmost importance to consider this question.
Sadly, for some couples a tragic event end the happy ever after take Kirsty Maxwell who fell from a 10th floor whilst on a friend's hens party in Benidorm and who had just been married 7 months earlier a complete accident no one could have predicted.
Unfortunately, random events like this do sometimes occur early on in a marriage and when they do the remaining partner is left having to deal with a newly created joint estate. This is never a pleasant task but if couples have never discussed how they would like their assets to be distributed then it is infinitely more difficult and distressing.
As morbid as it may seem, if you are getting married, while you are planning your exciting future together you need to ensure that future includes a plan for what happens when one of you inevitably dies. Hopefully that will be far in the future after you've celebrated your golden wedding anniversary but none of us can ever know.
Getting married automatically invalidates any pre-existing wills and in the absence of a new will, an estate is subject to intestacy laws. It is possible for fiancés to make a will declaring that it is made in anticipation of an upcoming marriage and that it should not be invalidated once the marriage has taken place and you should consider doing this.